Hiring a Mobile App Development Company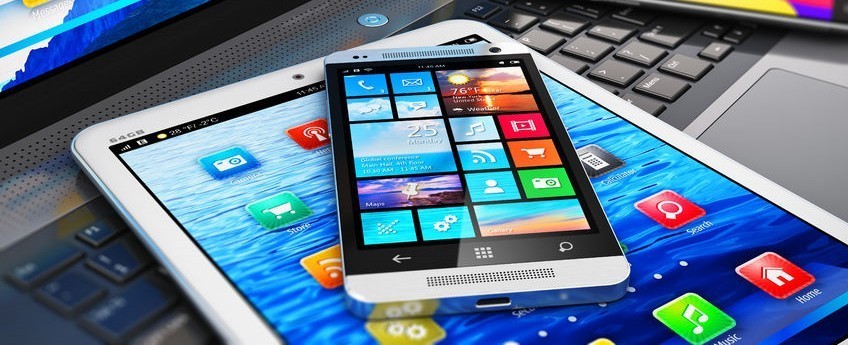 We provide free mobile app consultations for your business. We have over 14 years of experience in app development and have been advising our clients on major technology initiatives for just as long. Please
contact us
if you have any questions about hiring a mobile app development company.
Do Your Due Diligence
One of the most important things you can do when hiring a mobile app development company is plenty of research up front. For starters, it's important to have as much of your application defined up front. The more details you can provide, the higher probability that your estimates are going to be closer to reality. Typical mistakes that companies make when trying to shortcut their mobile app design is to say "It needs to behave like app X, except with a few differences". Often times, there are some similarities or so you and the developer might think, but usually these are misunderstandings at how app X works or the "few differences" result in major architectural changes. Just like constructing a house, when you change plans midstream, the costs and deadlines balloon quickly. The more market and application research you do up front, the higher possibility of success. A good mobile app development company will provide you with guidance.
Cost Is Important, But Not The Most Important
When you are choosing a mobile app development company, cost will definitely be up there, but the mobile app cost should pass the 'smell test'. Many companies will significantly underbid the opportunity in hopes of getting your business. Frequently, when the financial burden becomes too much, these companies will abandon the project and even worse, keep the source code hostage. We've had the misfortune of providing competitive bids, only to be vastly undercut by a new competitor only to have the potential client come back to us to try and salvage it. Often times, there isn't much that can be salvaged and the money is lost.
To get a ballpark idea of what your mobile app might cost, have a look at our previous article How Much Does a Mobile App Cost?.
Make Sure Your App Development Company Isn't Outsourcing
Some app development companies are simply sales hubs that pass along the actual work to the lowest bidder. The company you signed a contract with may have little to no involvement with the actual process. There might be a technical liaison that is accessible, but if you're not able to meet the development team, this is a red flag. All of the nuances of mobile app design are not always easy to communicate. Having access to the development team for collaboration is another key to successful mobile app launch.
Service After the Sale
In the majority of cases, the relationship between you and your mobile app development company doesn't end at version 1.0. It is typical for some bug fixes, maintenance releases and probably some additional major releases to be part of the mobile app lifecycle. While no one knows what that might entail until it happens, an experience mobile app development company can provide a rough idea of the costs moving forward. This will give you a good idea of the capital outlay for the long term. Some mobile app development companies will provide a maintenance window where fixes may be free for a predetermined amount of time.
Mobile App Operational Costs
Depending on the application type, some mobile apps will require some external services. For example, if you're doing an e-commerce mobile app, you may need to pay for additional services for your mobile app to communicate with that server. Perhaps you want to integrate push notifications. A push notification service may be an extra charge. A trusted, experienced mobile app development company will be able to warn you of these costs and provide the most cost effective solution.